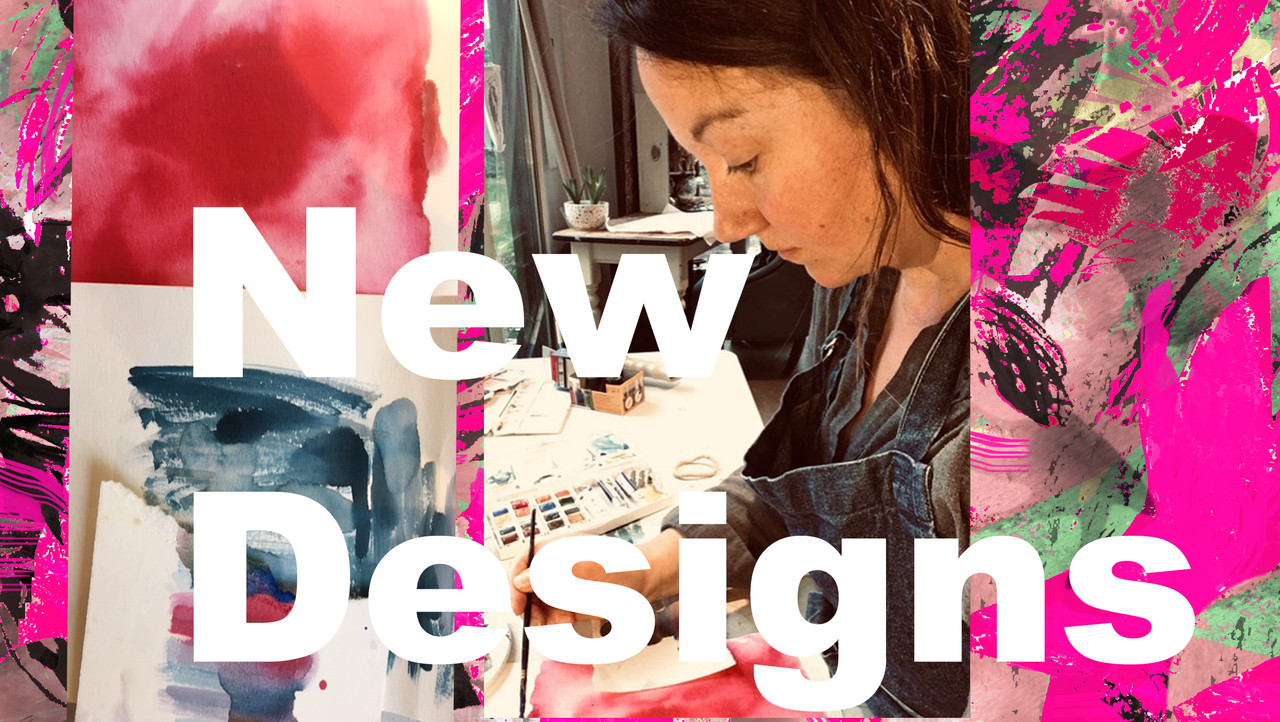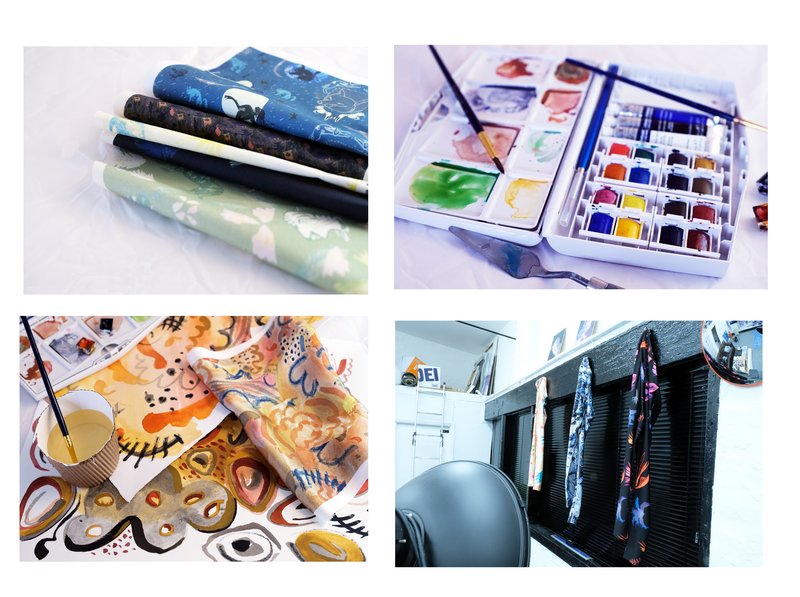 Work in Progress
For me, the process of design always starts with paint and paper, then I advance to digital construction in which I move things about a million times and scan and re-draw until I am happy with how the design appears on screen.
Finally I'm ready to send for a sample from our Partners, Now I have it my my hands! its usually at this point that I spot a small design defect and its back to stage digital to iron it out. I usually hang a finished sample up on my studio wall to see how the design grabs me at intervals, if it doesn't appeal to me or something is nagging away then I know its not right, this can take time, but it just seems to work for me. I can then edit out the designs which don't fit the look and feel I'm trying to achieve.
Working with Artists
All our Fabrics are created in working studios by artists using their skills with pigments,paint,colour and composition.
BLOG
You can read my little BomBette Blog here, its updated with the my most recent studio activity.