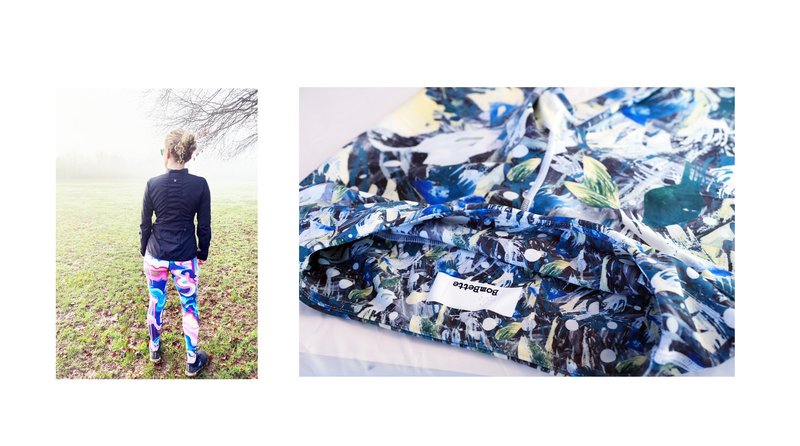 Printing tech and materials
Our Leggings are printed using the Direct-to-Garments (DTG) print method, this means the inks are sprayed onto the base fabric which gives a richer tone and also allows us a choice of the softest spandex mix fabrics.
It's also great because we do not need to commit to big production runs, we produce small amounts of garments only when we need them meaning no additional waste to landfill.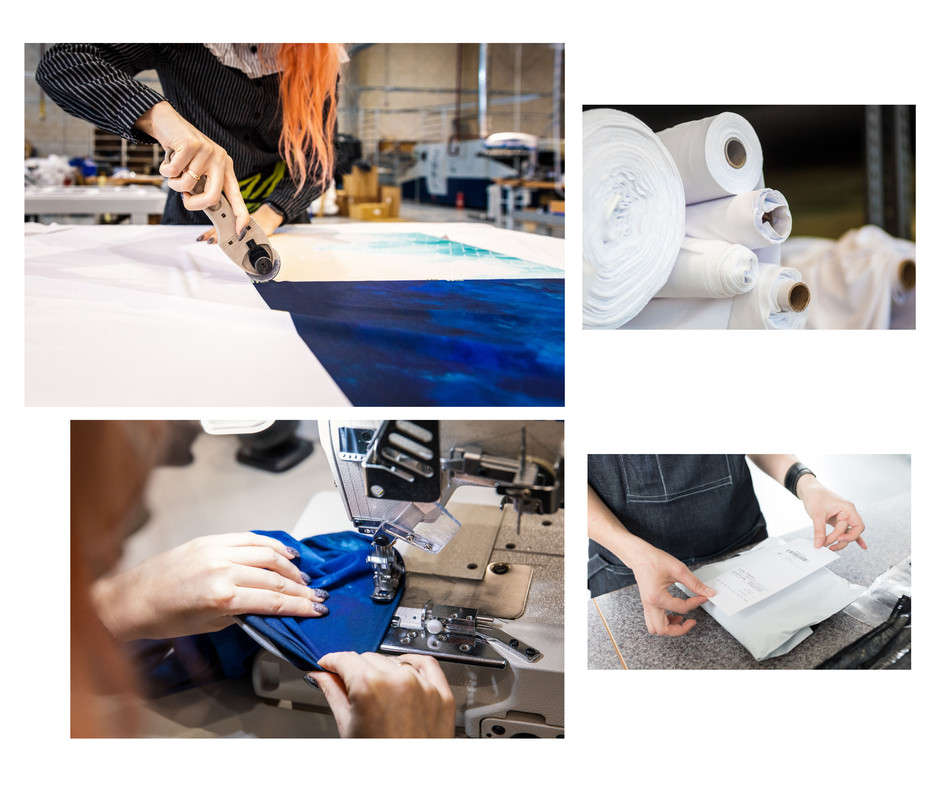 Green Power Printers
Kornit printers use almost zero wastewater and less energy than standard printers which is good for lowering our carbon footprint.
The inks are vegan, water-based, and free of harmful chemicals. Once printed the fabric is then cut and sewn at the same production plant, you can see the process in the above image right through to the package which will pop through your letterbox.
Other cool leggings facts
Anti-slip down, we have road tested them to perfection and can honestly report that they stay the distance however long you run, walk, stretch or dance!
All our leggings are made using 82% polyester 18% spandex which means they keep their shape however hard you wear them.
Not just for Yoga, also great for day/festival and about town wear.
Colourful prints which will not fade.
The thick weave of the material means no see-through issues.
High waistband for exercise and comfort.
Tough wearing
Moisture Wicking
Quick-drying
Youth-teen leggings come with a tear-away care label for comfort.
And probably the best thing? they are super soft and comfortable.