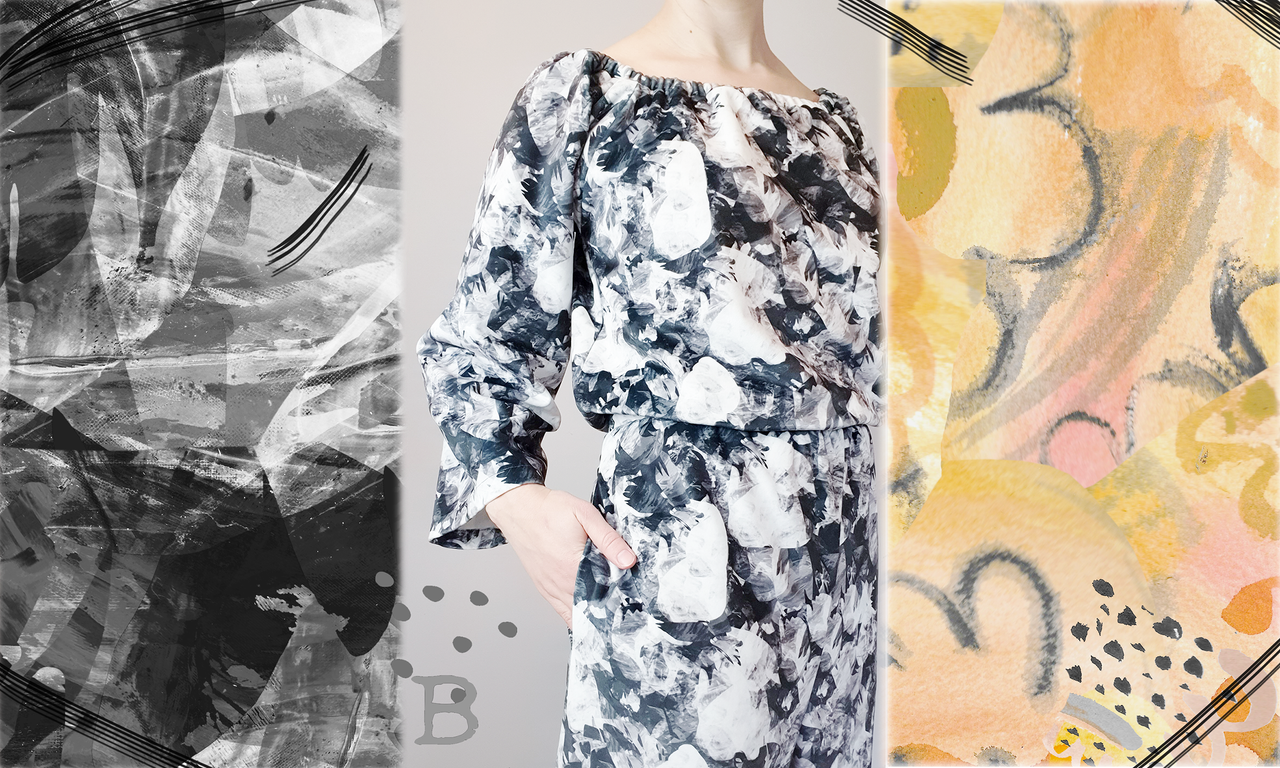 BomBette is a Artist Collective created by Artist printmaker, Gina McAdam MA RCA.
'After Graduation from the Royal College of Art, London, I spent 3 years colour mixing the printing inks for a series of iconic Damien Hirst Prints distributed through Paragon Press Ltd in London.
Mixing inks really gave me a understanding of colour. One of my favourite ways to start a design is to simply mix-up colours in a palette and see how they work together, often, at this stage, I'll discover a pattern emerges from the colours alone.'
Image shown. Perillartine by Damien Hirst. Rights owned by Paragon Press.
'Bold colour has always been a big passion of mine, within my own artwork, I found I was always trying to use colour rather than form, moving into textiles just felt like natural progression.
At BomBette we create high quality hand tailored garments with a strong emphasis on our colour and patterns which are all designed by us in-house. We also contribute to the future of fashion by offering a new sustainable Print on Demand service.
Artists are our design driving force and sit firmly at the forefront of all our designs.

Why are we more environmentally Aware?

It has become more apparent in recent years that the fashion industry's demand for faster fashion has become detrimental to the planet. Currently, the industry is responsible for making up 10% of humanity's total carbon emission. In short our demand for over production effects the planet we live on, we are aware of this, and as such our garments are either printed on demand or made to order only.Additionally we use Vegan, Chemical Free Inks and printers which use less water than standard printers. you can read more about our Green Standards below-
Is this the future of the High Street?

Of course we know that the experience of shopping is important, yet wth the recent Pandemic many of us have simply not had that choice. Its still important to plan a the High Street of the future, but whatever that will be we think it should mean this-
Giving Space and Profits back to the people who make your clothes.
Offering a tailored service to the individual which delivers something personal to the customer
A more inclusive industry with helping hands up to designers at all stages of their careers.
A place for connection and to meet the makers.
Quality with no Questions. Its got to be good enough to last.
Why print on demand, why not have a shop?
At BomBette we only print what is needed, we do not hold stock in a warehouse or produce large amounts of products we then need to push to sell. Furthermore If we want to change a design we can do so at no cost or production, this allows us to be responsive to tastes. We operate a print to order service fulfilled in the EU and a slow fashion handmade service for our handmade pieces.
I still love shops! and my plans for a shop is hopefully stored in the future. I don't think you can really match the customer experience entirely online, plus it would be a dream to have a exhibition space for our Artists.

What is Slow Fashion?
Slow fashion is basically the direct opposite of the fast thrown away cheaper fashion we know now.
Each piece we make has been ordered especially by you, our customer.
Because we hand sew many of our goods, It might take slightly longer for your product to arrive than it would from your usual online larger brands.
Furthermore our products are built to last, we want you to enjoy your tailored piece for many years to come so a lot of attention has gone into the finishing of a garment.
How green is BomBette?
Our Velvet is designed, sourced and printed in the UK.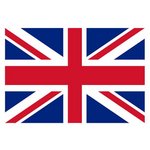 Our pieces are delivered in boxes which can easily have a second life as a box file, I sourced these exact boxes especially because they are so versatile.
Each piece is made 3 miles from my studio in Surrey by a Seamstress with over 40 years in the wedding trade as a couture dress designer.
Women employing Women.
Bombette is a proudly female owned company employing an expansive age range of professional women.
We hope you love what we do too, please get in touch through our Social Media sites to join the conversation.
With Best Wishes
Gina.